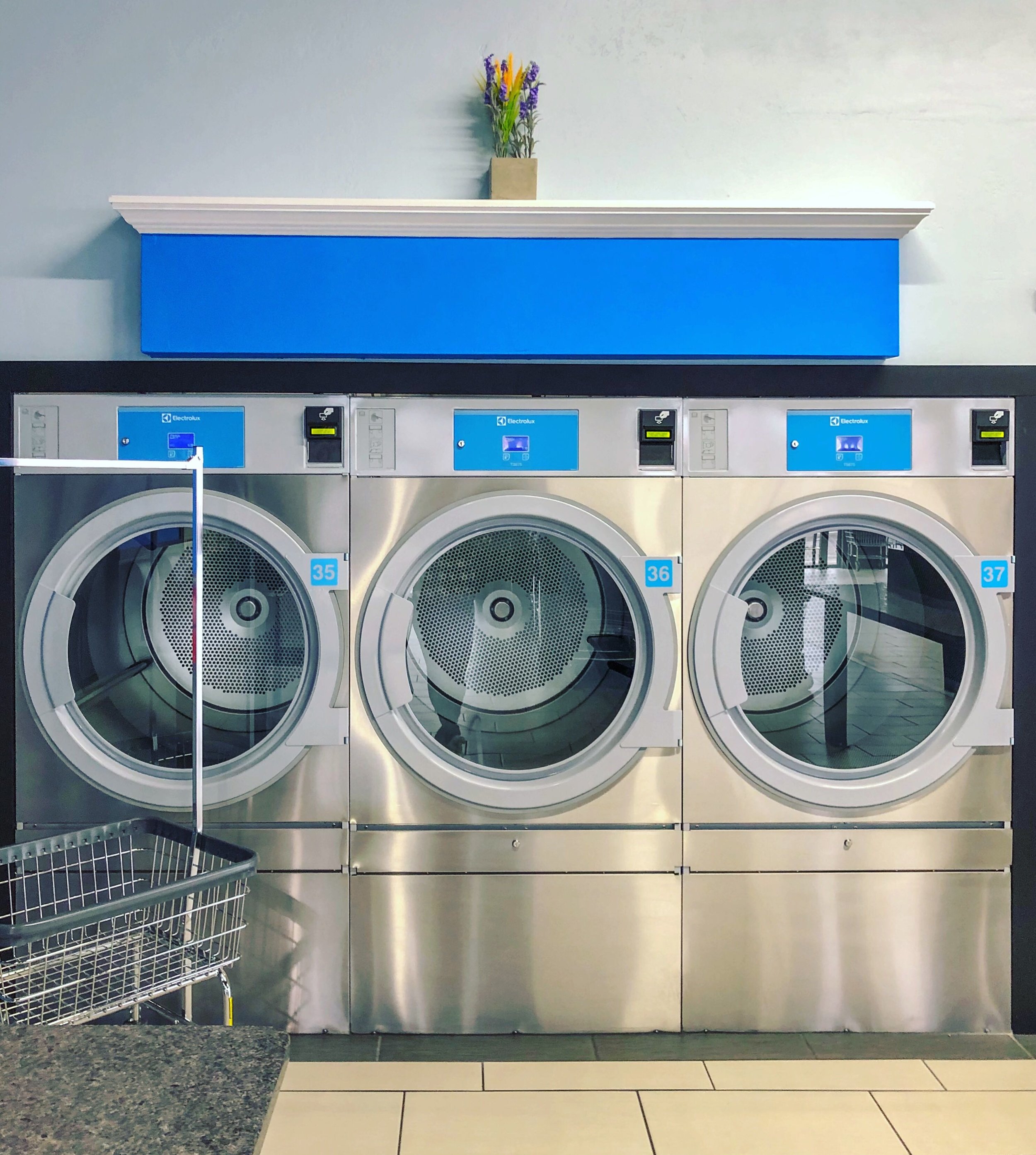 Self & FULL service
COINLESS laundromat
Treasure Valley's Latest Technology Laundromat
RAVE LAUNDRY LOCATIONS
NEW HOURS! 8am - 8pm last wash
1. Rave Laundry - Meridian
132 East Fairview Avenue
Meridian, ID 83642
208-453-7153
RV Parking Available (no overnight stays)


Get Directions
2. Rave Laundry - West Boise (Fairview)
6873 West Fairview Avenue
Boise, ID 83704
208-684-6814


Get Directions
3. Rave Laundry - Boise, Vista (Canal Street)
2602 W Canal St.
Boise, ID 83705
208-992-5758


Get Directions

4. Rave Laundry - North West Boise (State Street)
10390 W State St
Boise, ID 83714
208-992-5759


Get Directions

Good Clean Fun
You'll love our family-friendly laundromat. Our brand new Electrolux machines will get your clothes washed and dried in under an hour, but with features like free WiFi, big screen TVs and comfortable seating you may not even want to leave!
Does laundry make you a basket case? Let us do it for you! Simply drop off your laundry and we'll wash dry and fold it and have it ready for you to pick up in 48 hours. Self Service & Full Service Laundromat.
ADDITIONAL WASH, DRY, FOLD SERVICES
$25 Comforter - queen size & up
$20 Comforter - full size & smaller
$15 Rug
$25 Sleeping Bag
$20 Throw Blanket
$15 Pillow
$20 Animal Bed - small / medium
$25 Animal Bed - large
$2 PER LB, 15 LB MINIMUM.
+ $20 same day service if dropped off before 11 am
+ $15 next day service



Interested in pick up and drop off? We use HappyNest! Sign up now to get started.
Cut the Quarters
Coins are a thing of the past with the Rave Laundry Card! Conveniently check account balance online or at the station to save money on every load.

 Promotions
Ask us about the following discounts:






Senior Discount
Student Savings
Military Discount
STATE-OF-THE-ART WASHERS + DRYERS
Available in a range of sizes to fit every load efficiently and cost effectively means less time you spend doing laundry!
FULL-TIME ATTENDANTS
We're always here to help with any questions you may have.
FREE PARKING + CURBSIDE ASSISTANCE
Ask any of our attendants for assistance getting your laundry unloaded!
FREE WIFI ACCESS + CABLE TV
Browse while you clean. We offer free wifi and have flatscreen tvs throughout the building.
CASHLESS, CARD-BASED PAYMENT SYSTEM
Leave the change for the piggy banks - all you'll need here is a Rave Laundry Card! It's secure, easy to reload.
WASH/DRY/FOLD
We're here for you, even when your schedule is hectic. Drop off your dirty laundry with us, and we'll take care of the rest!
VENDING MACHINES
Dispensing laundry supplies for all your washing and drying needs.
Frequently Asked Questions
Do you have washers big enough to wash a comforter?
Yes we do! Our biggest washers hold up to 80 lbs of laundry.
Can I wash my sleeping bags?
Yes! We have very large washers that can hold up to 3 sleeping bags in one wash.
How much will it cost me to do my laundry?
Depending on how much laundry you have, you could spend as little as $5 to $15 for washing and drying!
How long will it take to clean my clothes?
Washer average about 25-30 min and dryers average 15-20 min! That means you can get all of your laundry done in less than an hour!
Do I bring in quarters?
Nope! Our laundry system is all ran off of a reloadable laundry card!
Contact US
Rants or Raves - let us know. Please fill out form with any questions, comments or suggestions, and we'll get back to you as quickly as possible.
Join the Rave Family
Fill out the application and email to info@ravelaundry.com or drop off at our store.